Helix News
By:
Markus
-
October 4th
Late Update, Rag and H-Shannox Dead
ph


By:
Markus
-
September 9th
Majordomo Dead in ONE ATTEMPT on 2nd day of attempts!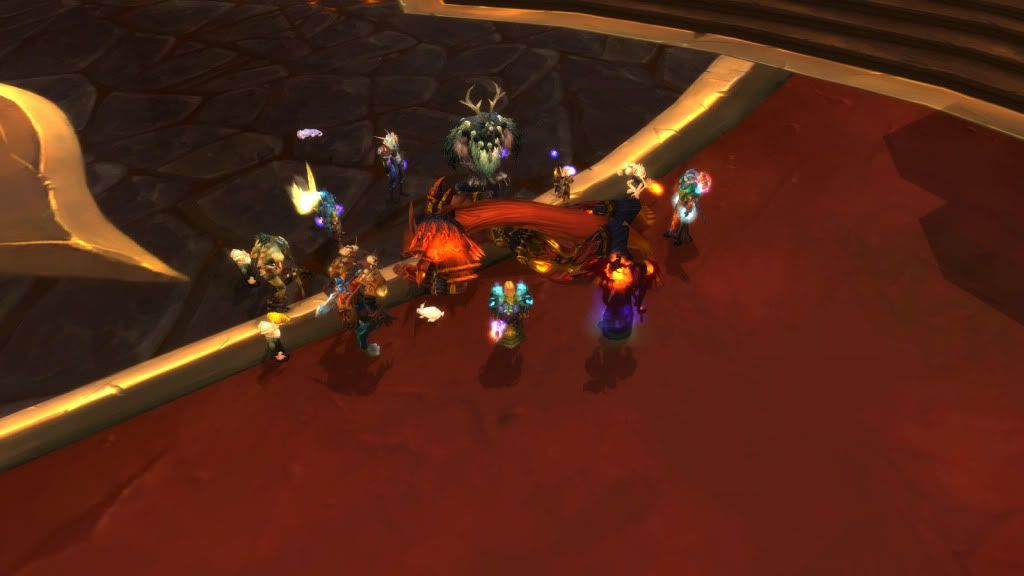 By:
Markus
-
September 2nd
Alysrazor Down!
By:
Markus
-
August 19th
Baleroc Falls!
By:
Chadire
-
June 25th
Firelands is coming!
So as most of you know 4.2 firelands is being released on Tuesday, so we will be having our guild meeting on sunday june 26th. As a precursor to our guild meeting, please have a look at the first 4 fights of the firelands raid instance.
We will be announcing our focus list tomorrow. Be on at 7 server!


By:
Markus
-
May 22nd
Al'Akir Down, Defenders of a Shattered World!
Helix is now filled with 10 different Defenders of a Shattered world! Congratulations to those of you that were with us both in physical presence and spiritual support. We will be starting Heroics modes on Tuesday. You should all be prepared to take on the new challenges of Heroic Chimaeron, Heroic Maloriak, and the old challange of Heroic Halfus!
Told you we were pushing progression ;)
By:
Markus
-
May 20th
5/19/2011 - We Got Him!! HELIX HELIX HELIX!!!
For those who weren't here last night, we finally got him! Last evening, a team of 10 elite warriors finally brought justice to the citizens of Stormwind. He was holed up in his fortified compound in the heart of the Burning Steppes, only a few miles from Ironforge. We have to ask, how much did they know, and was anyone in the government of Ironforge aiding him? I am of course speaking about Nefarian, Lord of Blackrock Mountain.
With the giant lizard out of the picture we have opened the way to true Heroics progression. I would like to thank everyone who put in a lot of hard work over the last three raids nights to make this happen. Some specific shoutouts to Questioner who really stepped up and figured out the add kiting in phase 1 and provided a timely Hungering Cold late in the kill attempt, and Meno who stepped in to tank when it was asked of him and when we really needed it to make this happen, and who did a great job of learning the encounter quickly and buying us enough time to finish the job after I died in phase 3.
Once again though, this was a team effort. Everyone pulled their weight, everyone stepped up when we needed it most. No one person got this kill for us. I just want to again thank EVERYONE who put their all into this, everyone who showed up, even if you didn't get much or any play time this time. Let's keep it up guys. Everyone do their due diligence on Al'Akir and show up Sunday ready to work!
By:
Chadire
-
May 12th
Change
As all of you are aware, we have had many obstacles throughout our raiding career these past few months. We've seen a GM leave server, two large exodus of raiders, and atrocious attendance. Tonight there will be a guild meeting to address many of the issues revolving around our raiding. We will go back to being a semi-hardcore raiding guild, and making progress.


By:
Chadire
-
April 27th
RAWR I CAN CHANGES NEWS!
NEWS JACKED!


By:
Markus
-
March 31st
Heroic Halfus Dead, 1/13 Heroic
It has been quite a while since the last update. The guild has gone through much upheaval and our progression was stunted because of it, but we're back on track pushing to hit 3 or 4 Heroics down in the next couple of weeks.

Tonight we took our first step towards that goal, by killing Heroic Halfus. It was an interesting night, with us using a strat that was ALMOST working. Almost doesn't count however, so we changed it up a bit and BAM, dead boss the next attempt.

We're currently having OPEN RECRUITMENT, so if you're interested in joining us, please apply under the recruitment tab up top.